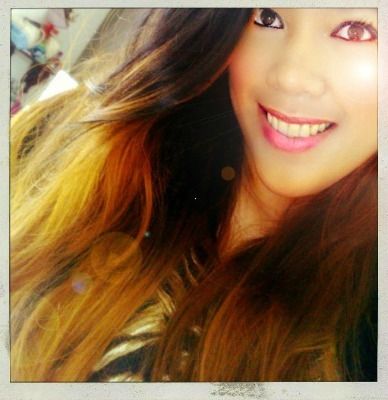 I miss my black hair but I needed a change. Went for the ombre look, so it gets lighter as it hits the tips.
It looks reddish in this photo but that's only because of the colored shampoo I was using that day.
Here's
a clearer picture of my new hair! I'm sort of blonde now! Bahahaha!