I am so in love with Crabtree & Evelyn. They have good quality products and I adore their packaging. I'm such a package-whore. Like if you really want me to buy something, just make it look pretty.
Summer Hill Hand Therapy
comes in a simple but clean and elegant tube... so when I first laid my eyes on it, I knew I had to have it! I've been using this for some time now and I'm happy to say that nothing can beat its creamy splendor.
There's a bigger size, but right now I'm using the travel-size version 'cause I'm always out a lot.
The one pictured above is smaller in size, but it's the one I bring with me to work because the tube is thinner than the original size. I think it's great they come in two sizes because I can just slip this into my purse and leave the bigger one at home. Now there are various hand creams from Crabtree & Evelyn but Summer Hill is my favorite scent. It has this beautiful, somewhat powdery, floral scent that makes me think of a bright, blooming garden nestled in between the fading pages of a Jane Austen novel. (Say what?)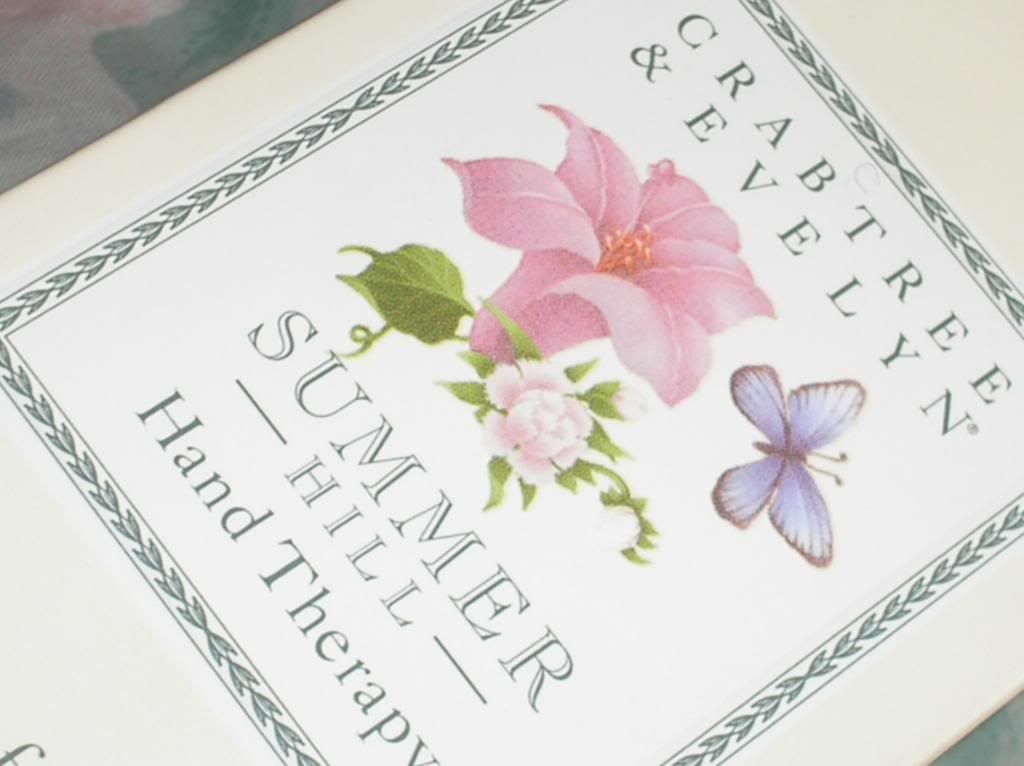 The cream itself is a wonder. It's non-greasy and feels soft and moisturizing. It easily absorbs into your skin so you don't need to worry about sticky, goopy hands. This is definitely on my "repurchase" list.
More after the jump!