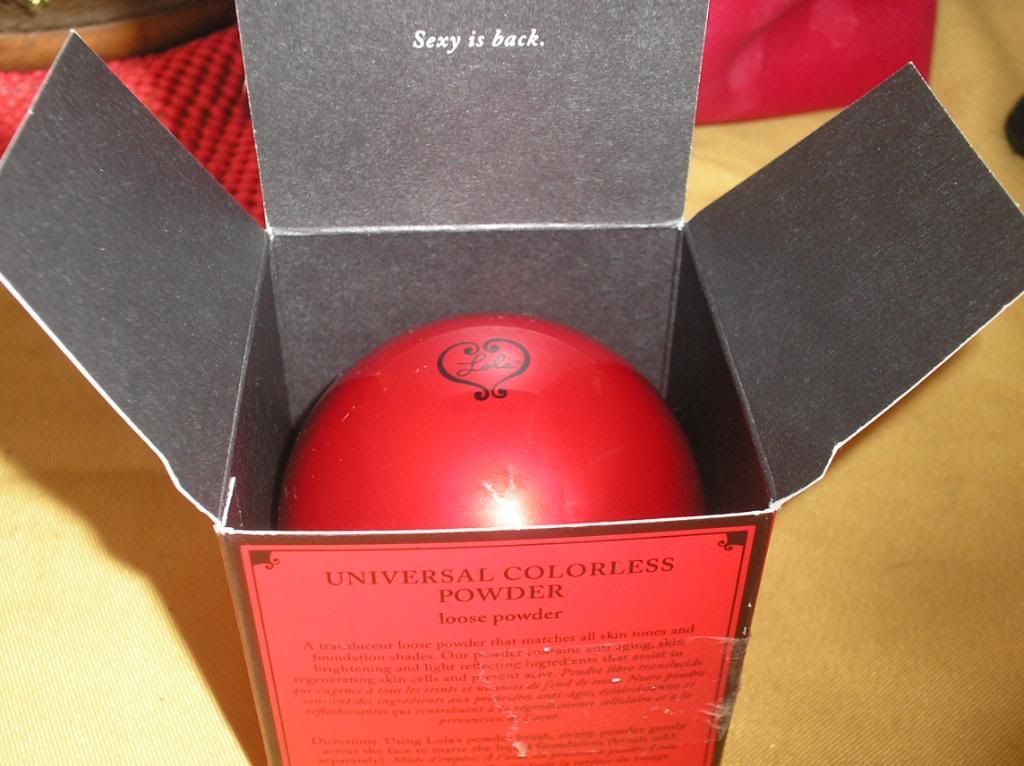 I cannot, will not, live without this transparent powder. It sets my make-up nicely and adds a bit more coverage to the spots my concealer/foundation missed out on. And c'mon, isn't the packaging adorable? Its shiny redness reminds me of cheery Holidays past.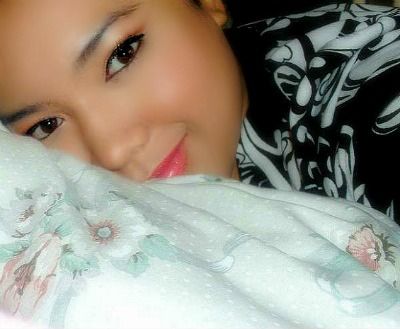 Make-up going on 8 hours... Primer: Guerlain L'Or Radiance Concentrate with Pure Gold. Foundation: Guerlain Parure Pearly White Foundation. Concealer: Lola's Mirage Concealer. Lipstick: Lola Duo Lipstick in Sugar/Spice. Eyeshadow: Sue Devitt Bronzing Eyeshadow. Mascara: Maybelline Hello Kitty Volum Mascara. (Used Lola's Universal Colorless Powder to set my make-up, and even used it for touch-ups.)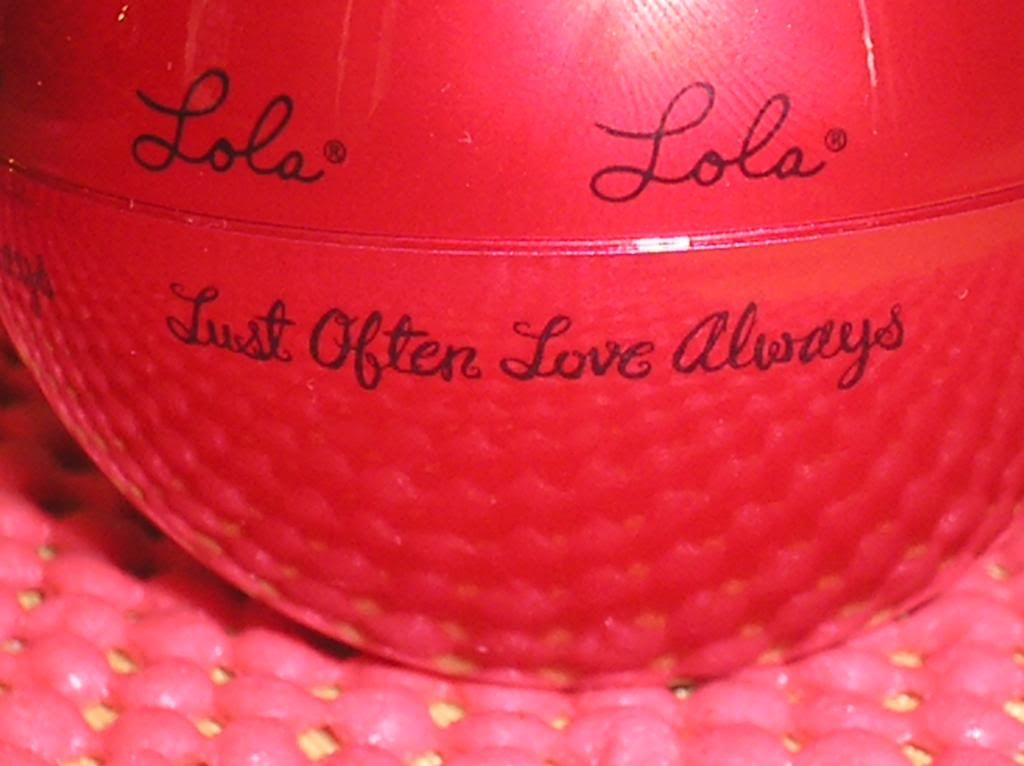 Cuteness overload. It comes with a soft small puff that is actually usable. The powder itself is finely milled and easy to blend. Since it's transparent, it will work for any skintone. It also gives my make-up an airbrushed look and keeps it in place for a long time.
More after the jump!
According to Lola, this powder comes with anti-aging, anti-acne benefits. Sounds a bit too much, don't you think? I don't know if its skincare capabilities actually work, since it
is
only make-up and you can't use too much of it. But as a setting powder, it works really well and I loveeee it.