Update//
So I've been using this primer for two days now and I must say it fills out the small lines under my eyes quite nicely. It also makes you look healthy and refreshed. The awesomeness doesn't last long, however. After three to four hours the oil starts to seep out and it's time to blot like hell. :( If I had normal skin, this would be fantastic. I'd probably repurchase though, just for the glow I get.
/update
Guerlain came up with an amazing hydrating make-up base formulated with
pure 24 carat gold flakes!
Of course, when I saw it, I couldn't resist it. After all, this isn't your typical primer.In fact, it's anything
but
typical!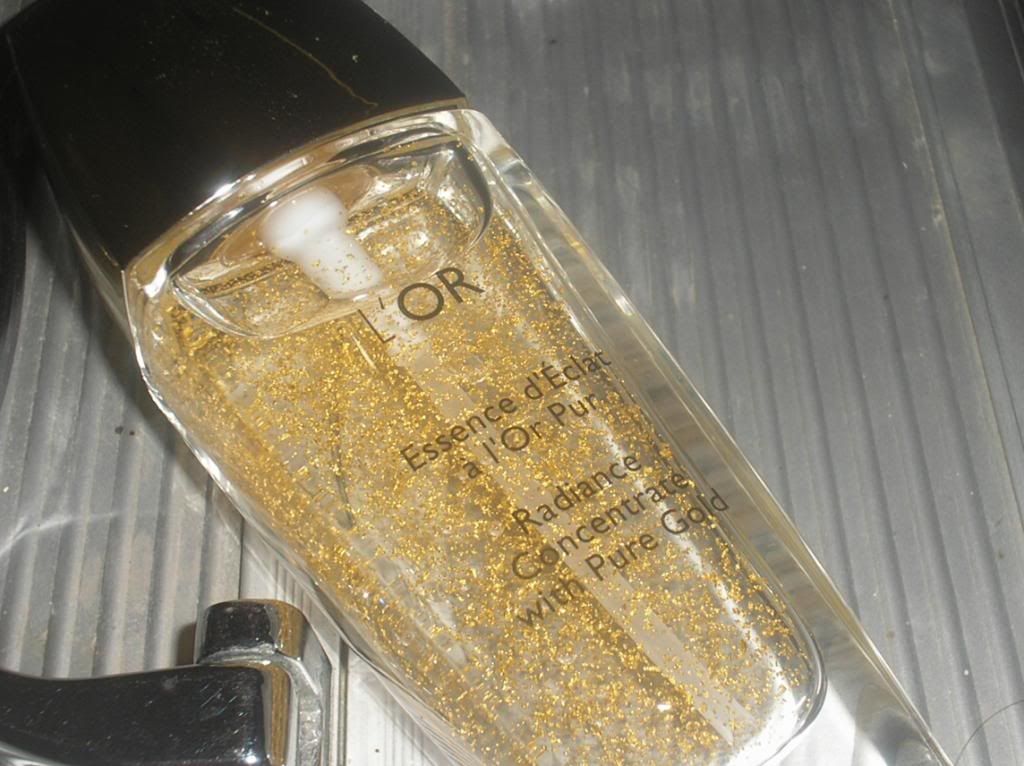 I love the gel formula. It's cool and moisturizing.

Gold not only gives you a subtle glow, it also acts as an antioxidant. So apart from smoothing out lines, boosting your natural radiance, and prepping your face for make-up, L'Or has skincare benefits as well. Unlike other primers, L'Or is gel-based and it feels light and comfortable on your skin. It sinks in right away so you can apply your make-up immediately.Unfortunately, if you have enlarged pores this primer is not for you. I've got a few tiny ones and it barely concealed it. It does, however, give your face a beautiful glow- something other primers can't provide.