Lola Cosmetics
is fast becoming one of my fave make-up brands, even if it's a bit pricey and hard to find. Not too long ago, I wrote a review about
Lola's Duo Lipstick and Lip Sheer Lipstick
, as well as the free lip plumping lipgloss keychain I got. I wasn't overly thrilled about their Duo Lipstick, but despite my ranting about it, I've found other lippies to layer it with and now I'm loving the drama. Today I got Lola's Luminous Glow highlighting powder called
Celebration
, and a frosty lipgloss called
Love
.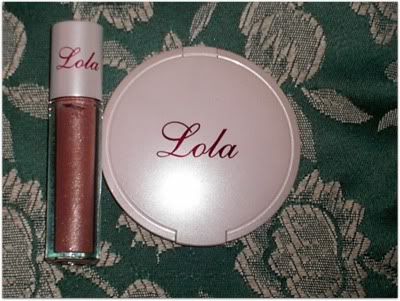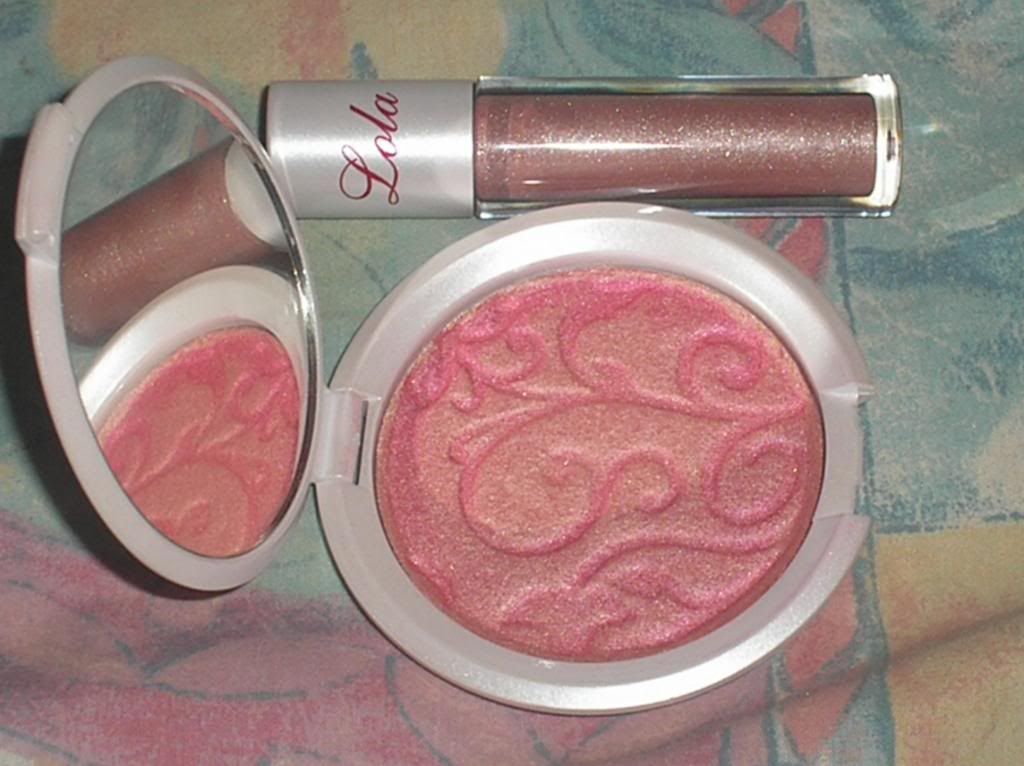 First I'll start with
Lola's Lipgloss in Love
. It's a sheer, frosty nude gloss with high shine and the scent of mint. Frosty glossies don't really look good on me, so when worn alone, I'm not too in love with it. Check it out below: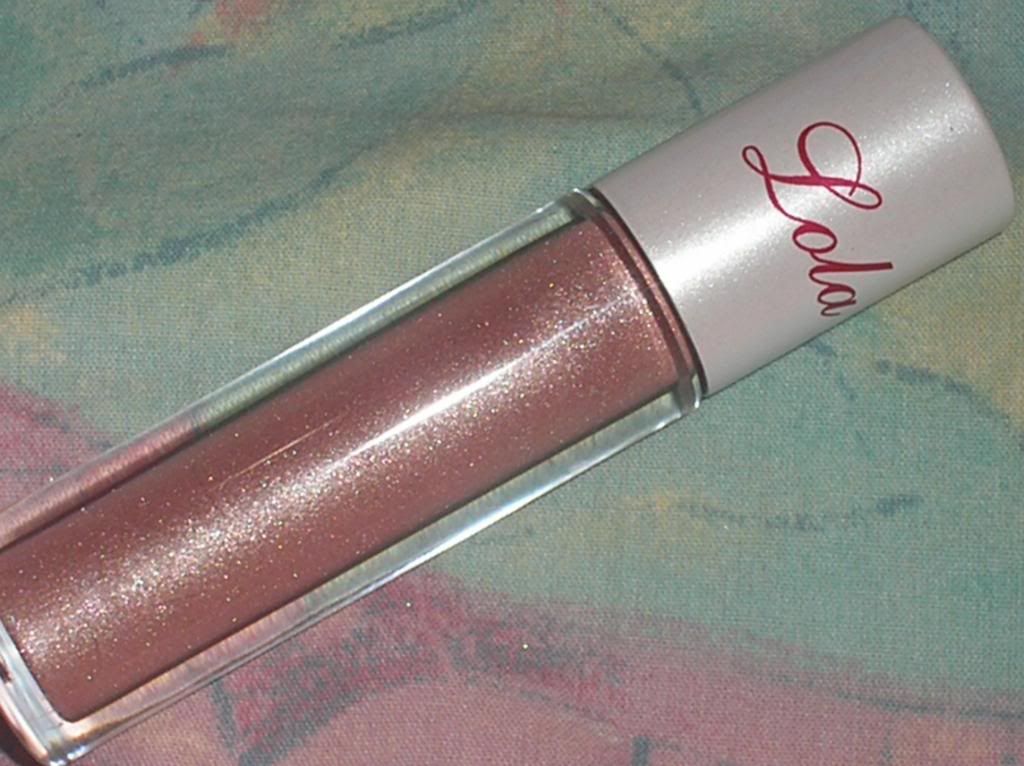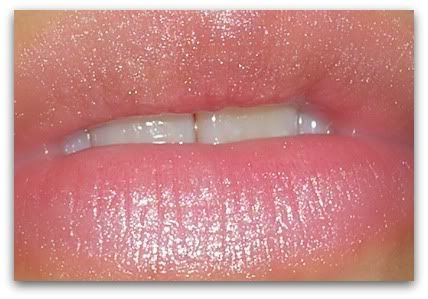 I'm sure some people look good with frost on their lips, but not me. I need more color or else I'll look washed out. The color looks great in the bottle, and even on my hand, but on my lips it just looks...too frosty. But the shine is great, it doesn't feel sticky, and like Lola's
Duo Lipstick in Naughty/Nice
, I know this will look great when layered with another color.
Update
: Here's a photo of Lola's Love gloss layered with Lola's Duo Lipstick in Naughty/Nice:

Much nicer, right? And I love the minty feel on my lips!
As for Lola's highlighting powder, I love it! Comes in a gorgeous pearl white compact and a red puff that is useless.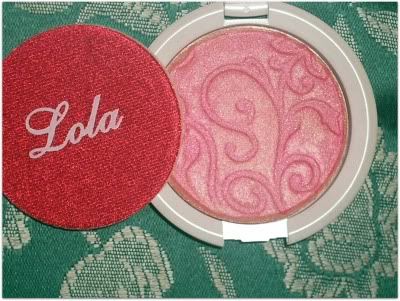 It works well as a rosy blush (you can build on the color- I was surprised to see how dark the shade can get when used with a heavy hand!), as well as a light shimmering highlighter. The shimmer isn't crazazy so you don't have to worry about overkill.

Light and shimmery.


The shade is buildable and can get really dark.
I finally have a rosy blush to add to my collection. All in all I'm happy with my purchase, you can create a soft romantic look with these two products. I love Lola!