I've always thought Estee Lauder was a brand for old aunts and grannies. Not anymore! After all, I now use a lot of their products- and that's everything from palettes to glosses to blushes and foundations. I just love 'em all. My current HG (Holy Grail) foundation is
Estee Lauder's Double Wear Light
. It's less heavy than the original Double Wear foundation, but still has great coverage.
The packaging is perfect for klutzes like me. I'm the type who keeps dropping things! Since this comes in a tube, I don't have to worry about spilling foundation all over my bathroom floor and stepping over broken shards of glass. I can drop this as much as I want and still be
safe
!
This glides on smoothly but it also dries up fast, so you may not have enough time to blend if you're a slow poke. Color selection is not so great- there's so few -but I'm lucky to find one in my shade. 4/5!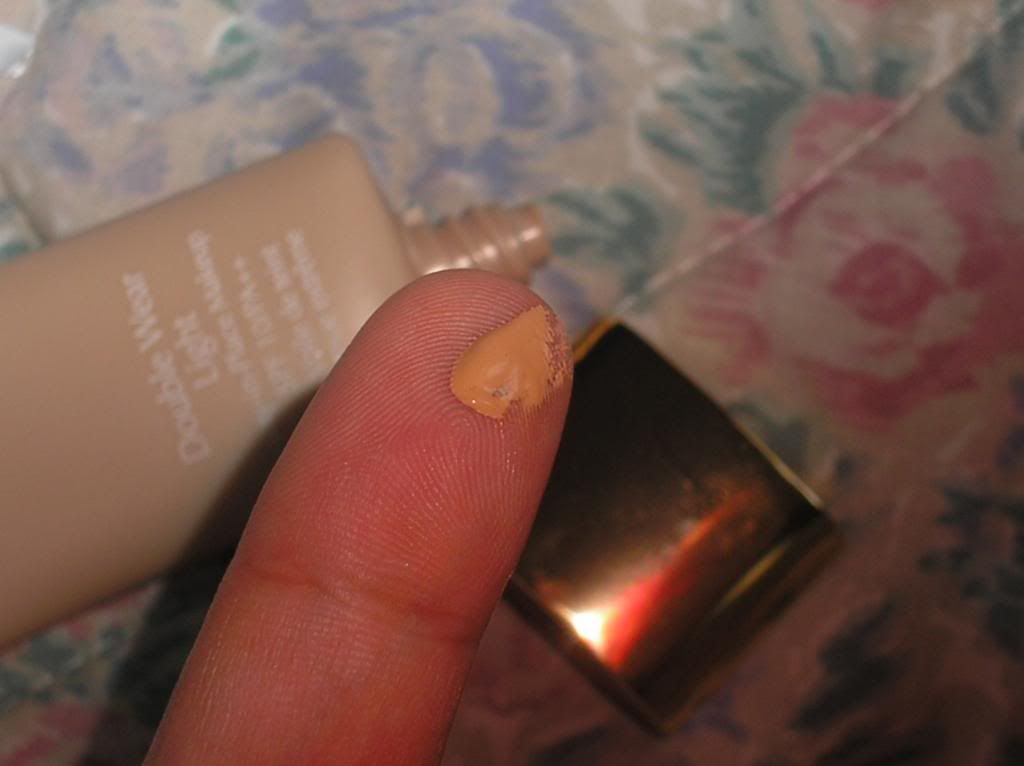 Update:
Just had to add this, but if you have oily skin, this foundation will make you happy. I've tried so many foundations from so many brands and so far, this is the only one that keeps me lookin' all matte and lovely even after a hard day's work at the bank! Yes, I still need to blot here and there, but not as much as I would with other brands. Lovees it.