I love this soap. It reminds me of the freshness of the ocean! The packaging is darling too- the little painted picture on the box reminds me of water nymphs and mermaids.
Let me start with the scent- it's very fresh, very breezy. According to Crabtree & Evelyn's website, the scent is made up of green herbs, citrus and lavender. So if you're into clean scents with a hint of floral and fruity goodness, you'll love this. Too bad the scent doesn't last forever! It smells
so
good it would make
hippies
want to take a shower!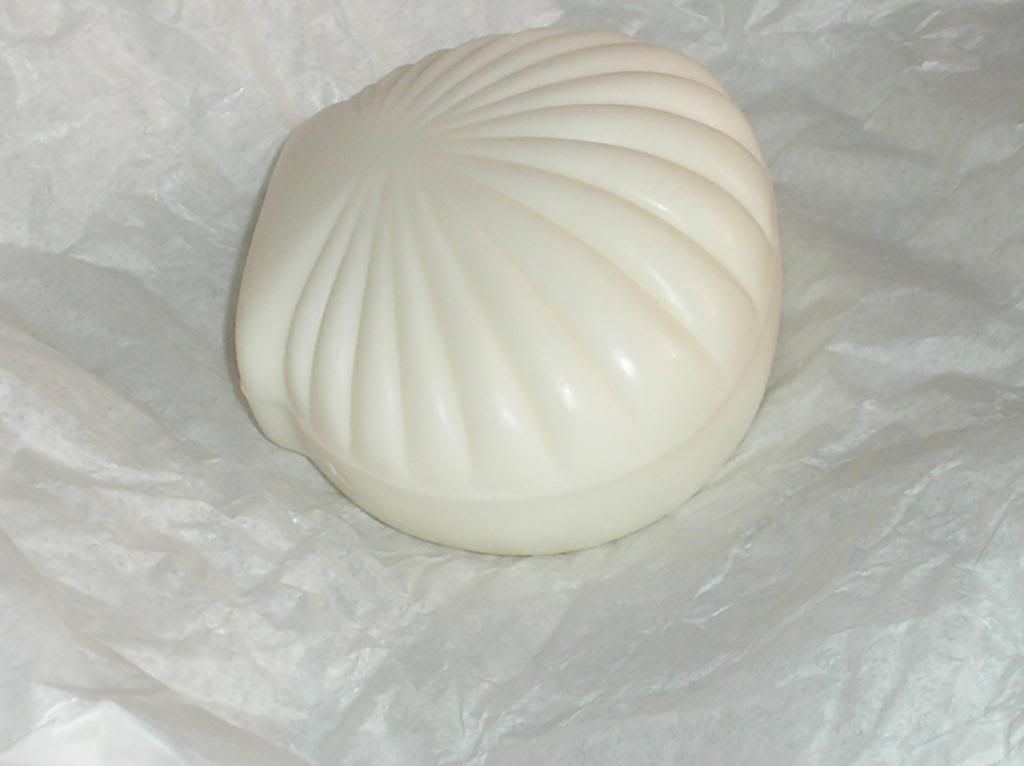 This is a very moisturizing soap and it works into a rich, creamy lather. I love how it makes my skin feel so fresh and smooth! As you can see from the photos, it's pretty thick. Definitely not for travel. But at least it lasts a while. Get it
here!