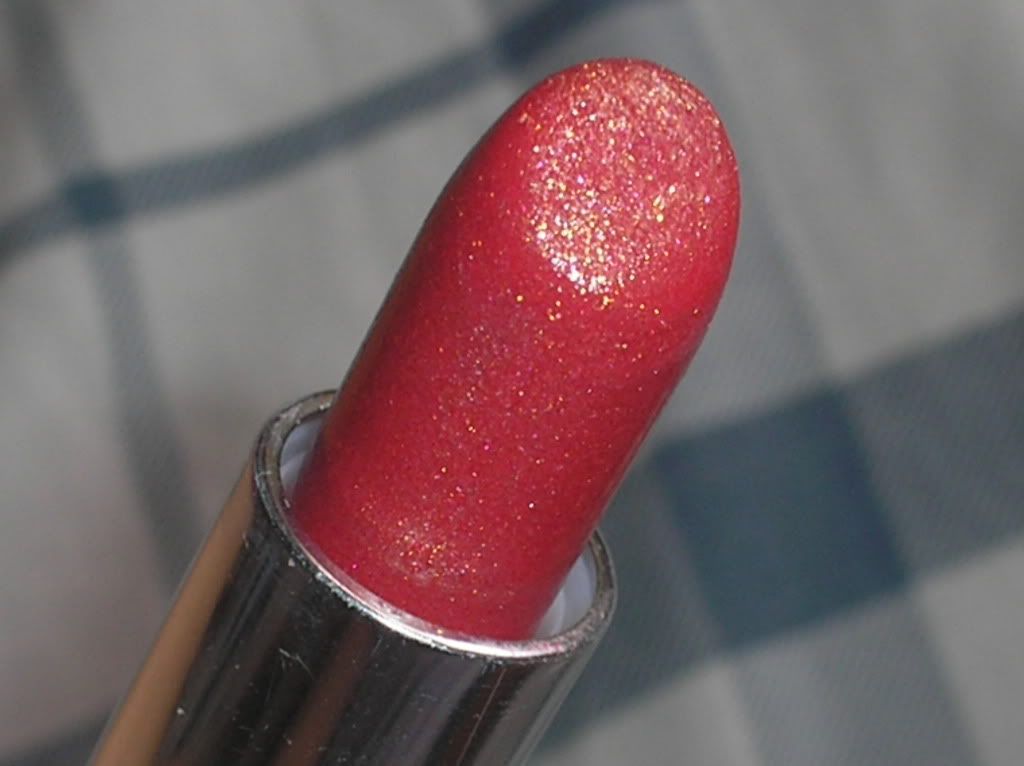 I never really bought into the whole mineral make-up craze... until I got my hands on Youngblood's
Casablanca
lipstick! It's one of their sheer lipsticks and it comes in a dark apricot shade with lots of gold shimmer. Don't expect a burst of color with just one swipe though- coverage is buildable, but if you want more
oomph
for your puckers, you need to swipe on a few more layers!
It's pretty sheer, but you can build on it.
You can really feel the
natural oils
soak into your lips, giving 'em some well-needed moisture. This may also mean that it won't stay on for long, and may possibly get wiped out by your boyfriend's kisses, but at least it doesn't make your lips look dry and dull. As for the packaging, it's totally boring:
As you can see it comes in a plain silver case that reminds me of
Maybelline
. Blech. Not much to look at, but I won't lose my head over a lipstick case. That's just sad.
Update
: Okay this lasted several hours into a hectic work day, so I'll add points to its staying power! Got smudged off during lunch, but that was expected. It's good enough for a mineral lippie! :)