Okay,
the new Princess of Monaco
is no Grace Kelly, and she's not as exciting as Kate, but she'll do. After all, who can compare to America's late princess?

Here's a classic picture of Prince Rainier and Princess Grace...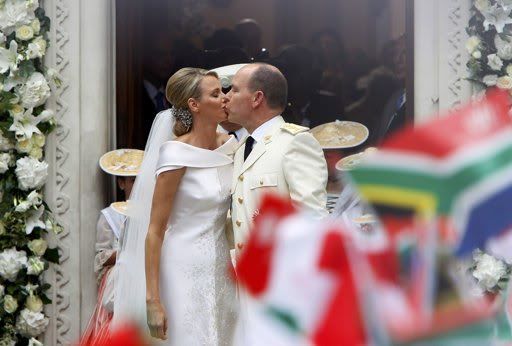 ...and here's their son Prince Albert and his new bride, Princess Charlene, looking all wooden. I know they're trying to recapture some of that faded fairytale magic, but wow, that kiss is just... so not working.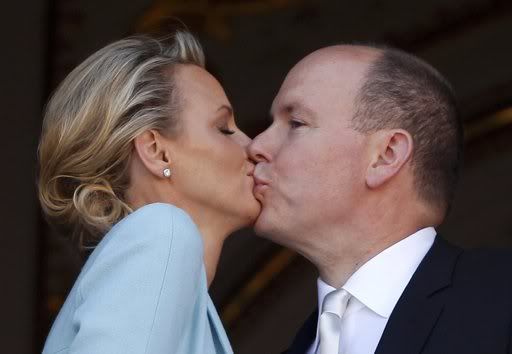 Oh wow. The passion. Is overwhelming.


I know this sounds like a bitchfest, but I can't help but compare the two princesses- and root for Grace! I'm a huge Grace Kelly fan and my obsession with
The Swan
is downright embarrassing. It's not even a great movie- the character development is almost non-existent and the plot moves at a very slow pace. But somehow Grace Kelly manages to shine and sparkle and glitter in this film, and because of that I find myself watching
The Swan
every now and then. She's that magical.
So whenever I hear people say, "Oh Princess Charlene is just like Grace Kelly", I totally freak out. But hey, she's a newly minted royal, I'm sure she'll grow into it someday... that is,
if she doesn't try to flee from her husband again...
Congratulations to the happy couple!