I hate her. And if I hadn't fallen madly in love with her ex,
Prince William
, and spent my
tween
age years drooling over the future King of England, I would never have even
heard
of her ... But I've been picking on the snotty Princess Di-wannabe since last year so might as well keep it up. Yes, I'm jealous that I will never be Queen of England!! But anyway, if you want to copy Kate Middleton's boring style, take some of my suggestions (which aren't
as
boring as Kate's! Tee-hee!):
Save Kate!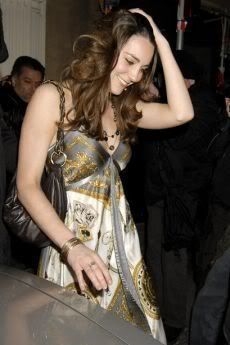 Update
: Comrade Obama will
attack Pakistan
just to prove he's a man.
Update
: Omg,
NARS Cream Eyeshadow
is the best! Seriously!! I especially like it in
corfu
. Shop away.
Update
:
Iraqi soccer team walks out
after Saddam's anthem was played.