I wrote this two days ago on my other journal. I kind of lost my password, so I couldn't update it anymore.
--
My sister and I are going to the mall today. I cannot wait to stuff my face with low-calorie sandwiches from Subway. Gee, I swear to God I have thighs the size of
Russia
. Anyhoo, my daddy finally
had a slide built for our swimming pool
! YAY! Unfortunately, there's a little problem: The damn thing is
too short
. A two-second trip down the slide cannot create any amount of adrenaline! But since it's already there, I suppose it'll do fine as an ornament of some sort. To have it re-built would be too much of a hassle. Gee!


The ugly girl in the swimming pool is my sister's friend.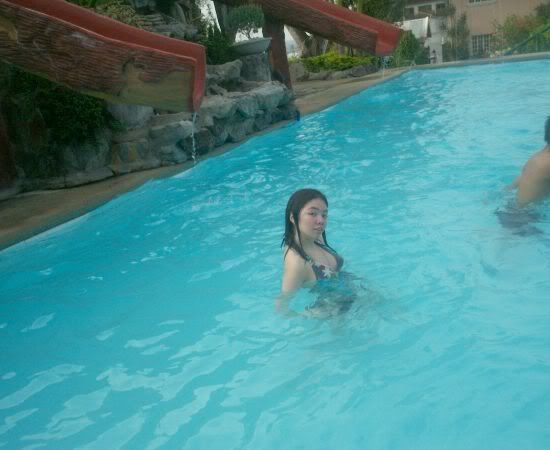 View of our pool from the house: (Notice how our grass is no longer green? The effects of climate change! Hawhaw.)