Prince William and Kate Middleton are back together! That's so sweet, except I don't like Kate Middleton.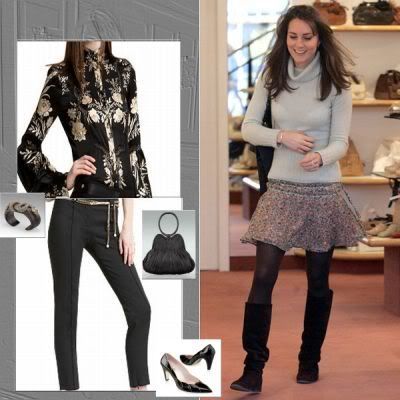 Sorry about my Photoshop skills, I'm a bit of an amateur. But anyway, I think she looks good in the outfit I pieced together for her (items from e-luxury.com):
Roberto Cavalli
Bijou top, black cropped pants from
Versace
(or perhaps a pair of dark skinny jeans will also do?), black
Isabella Fiore
purse, black
Emilio Pucci
pumps with gold lining, and a bangle from
Roberto Cavalli
. You may not like it, but it looks helluva better than what she's wearing on that photo!!
Anyway, I can't wait to see the
Harry Potter
movie. Why does Japan get to see it first!!