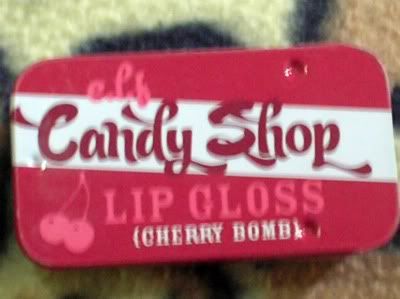 It's lipgloss in a can! Too cute! I mean, I'm not a huge fan of
E.L.F. cosmetics
, but the packaging looked so retro! I just couldn't help myself. It's cheap as hell too. I didn't expect much from this product and it's a good thing I had such low expectations. After a week of usage, I can say with some confidence that this isn't really a "lip balm". It doesn't moisturize my lips. It just makes it feel sticky. Yes, it has a hint of color, some shine, and a sweet cherry scent, but that's as far as it goes. I was hoping it at least tasted like cherry, but it's just plain ol' goo.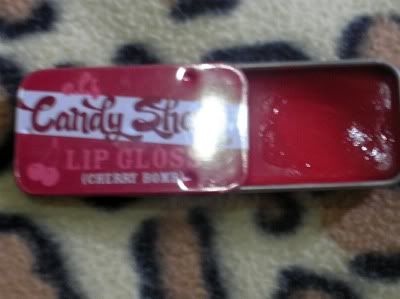 I don't regret buying it- like I said, it's cheap. If you want a hint of color on your lips and you're on a budget, then get this. At least you get some color on your puckers, right? A hint of red, which makes you look bitten. It smells really good too, but I can think of other lip balms to waste my time on.
You know what I want?
This!
And I am so getting it tomorrow. Whee!