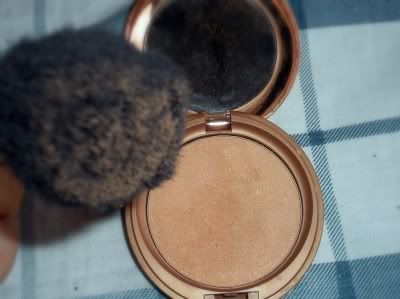 I love this bronzer. I used to hate bronzers until J.Lo hit it big. I wish I had J.Lo's sun-kissed tan, but alas! I'm not meant to be a golden goddess! And it's not for lack of trying- believe me, I've done all I could to get the
perfect
tan. I've even considered faking it, but the whole tan-in-a-can thing hardly ever stays on and I don't have enough patience for it. So nowadays I just use bronzer to give myself a little color when I look miserably pale. So far
The Body Shop's Bronzing Powder
is the best I've tried, and I've been using it for a long time now!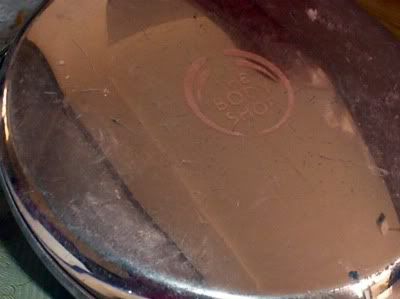 This case has survived too many falls. lol.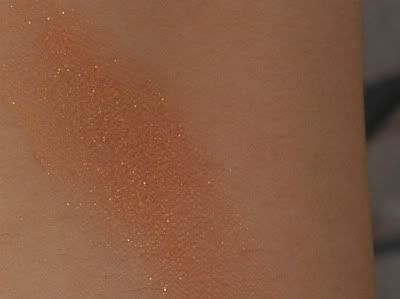 You can see the subtle shimmer.
It's not that obvious in the photo, but it has some gold shimmer to illuminate your face in a
subtle
way. I really love the gold shimmer in this powder- it's not too obvious, which makes it perfect to use as blush! The packaging is nice: It comes in a gold metallic case that doesn't break easily, even after hitting the ground a few times. The price is reasonable too, which is why I won't be switching any time soon!
Update: 7/28/2011: Just heard they phased it out! Ugh!