OMG, this is probably the sweetest-looking ring ever! Imagine a small bundle of multi-colored flowers made of 18k yellow gold resting on your pretty little finger? Sure, it'll cost you
a couple thousand bucks
, but like all pretty things (and other such shallow desires), the artificial joy it brings is
priceless
!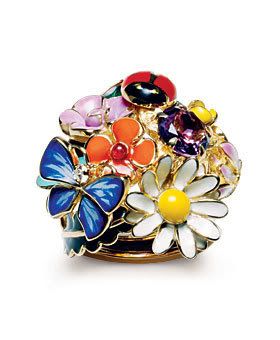 You can get Dior's Diorette ring at
E-Luxury
for a whopping $5,550! Uhm, yay?
***
Here
is Lauren Conrad's new collection -
Bella
, which is just as overpriced and uninspired as her previous collections. Bleh.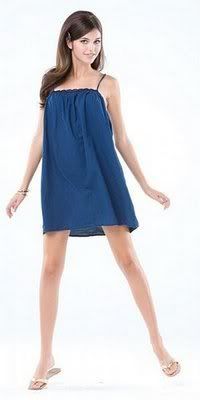 Not to be a biatch, but I don't see myself dishing out a hundred dollars or more for a simple jersey/cotton dress. Pfft.