'American Taliban' soldier seeks freedom
By PAUL ELIAS, Associated Press Write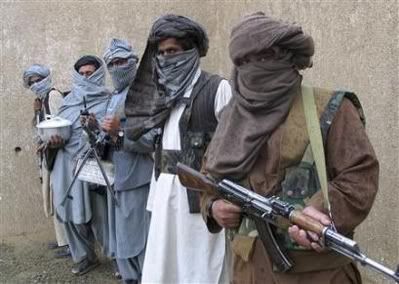 SAN FRANCISCO - The lawyer and parents of American-born Taliban soldier John Walker Lindh renewed their call to President Bush on Tuesday to commute his 20-year sentence and set him free.
Lindh, 27, was captured in Afghanistan in November 2001 by U.S. forces sent to topple the Taliban after the Sept. 11 terrorist attacks. He was charged with conspiring to kill Americans and supporting terrorists but pleaded guilty in 2002 to lesser offenses of supplying services to the now-defunct Taliban government.
Lindh had converted to Islam and went to Afghanistan to fight for the Taliban against the Northern Alliance in 2001.
"His only offense was serving in the army of Afghanistan," his mother Marilyn Walker said at a news conference Tuesday. "He's admitted this was a mistake on his part."
But the father of CIA officer Mike Spann, who was killed in an Afghanistan prison uprising where Lindh was captured, called for Lindh to serve his full sentence.
Johnny Spann of Wingfield, Ala., said Lindh had a duty as an American to come to the CIA officer's aid during the riot and didn't.
"He could have helped save Mike's life," Spann said. "He could have helped save the lives of some of his al-Qaida cohorts.
"
Lindh attorney James Brosnahan said he filed a formal commutation petition with President Bush and new Attorney General Michael Mukasey.
It's the fourth such attempt by Brosnahan, who brokered the plea deal and 20-year sentence.
Neither the president nor the Department of Justice have acted on the previous commutation requests. A Justice Department spokesman didn't immediately return a call for comment.
This really pisses me off. I can't believe someone out there wants this guy freed. Shame.other news:
Navy saves gravely ill girl on cruise
President & CEO of Forbes Magazine in support of Giuliani