Unwise investments
Chloe & Fendi! Such a shame! Others may love these bags, but I don't!
Peace isn't always pretty.
The artsy, peace-loving, heal-the-world fashion statement would've been tolerable... if only it didn't remind me too much of icky Cindy Sheehan.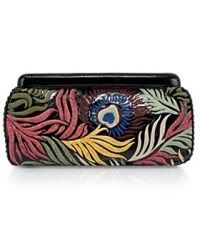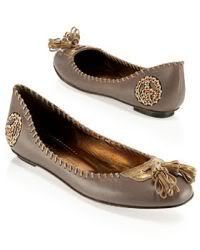 I guess I'm just not a huge fan of high-end hippie gear. I wouldn't give peace a chance on this one. However, this chic Isabella Fiore "Live To Love" clutch is fine by me!