Pear-shaped girls would definitely look hot in a bubble dress. Young Hollywood celebrities flaunted them, even old has-beens like Demi Moore and Debra Messing ate up the trend. Let's follow 'em! Admit it, celebrity worship forces us to abandon our unique and individual styles, so we can copy the ultra-glamorous outfits that loosely hang over the perfect, skeletal bodies of Hollywood moviestars... and feel better about ourselves. I don't see anything wrong with that, though.
Young Hollywood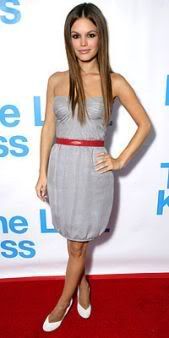 If you want one of your own, try these lovely dresses...Vera Wang floral brocade dress, Zac Posen metallic bubble dress, Juicy Couture summer bubble dress, Velvet by Graham & Spencer... more below:

Bloomingdale's
Click on the photos below for more details!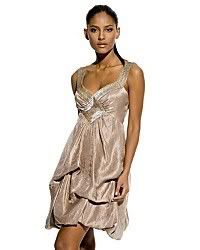 Nordstrom.Com